WINERIES, BREWERIES AND DISTILLERIES:
Sonoma County is probably most famous for its wineries. It has over 250 wineries spread out over 13 distinct American Viticultural Areas. This link allows you to select wineries by walk-in wine tasting or reservations, complementary wine tasting or not, area of the county, gardens, types of wine, tours and even bocce ball.


;
While Sonoma County is famous for its wineries, its breweries have become one of the major creators of artisan beers, ales, and lagers in the U.S. We also have many distilleries for gin, whisky and vodka as well as cider houses. The link shows 29 breweries, 8 cider houses and 15 distilleries.
The Bear Republic Brewing Company Lakeside is the closest brewery to the DoubleTree Hotel which is why we featured it for our conference at the DoubleTree. Less than 5 minutes away, the Bear Republic develops hand-crafted ales and lagers brewed and aged using the traditional "art" of the masters. All ingredients are hand selected for each batch. It's a terrific destination, complete with a full restaurant (Menu), on-site brewing, full wine and spirits bars featuring beer cocktails, and live music.

___________________________________________________
SONOMA COUNTY PARKS AND BEACHES:
Parks along the coast are shown starting at Bodega Bay and going north from there toward Mendocino. Suggestion: You can do a loop by going to Bodega Bay, continuing north on Coast Hwy. 1 to Salt Point State Park with various stops along the way. You can return either via Lake Sonoma (take Stewart's Point Skaggs Springs Road) or River Road which takes you to Guerneville and Armstrong Woods State Reserve.This is a day trip and the roads are curvy but the views are incredible.
Sonoma County State Beaches This series of beaches separated by rock bluffs and headlands extends 17 miles from Bodega Head to four miles north of Jenner. It features more than a dozen scenic points along the coast highway as well as many beaches. Harbor seals are often seen at the mouth of the Russian River on the Goat Rock Beach at Jenner.
Ft. Ross State Historic Park, one of the main tourist attractions between Bodega Bay and Fort Bragg, is a California State Historic Park showcasing a historic Russian-era fort compound that has been designated National Historic Landmark status. Located eleven miles north of Jenner on Coast Highway 1, one of the most scenic coastal routes in the world, Fort Ross is surrounded by sandy beaches, panoramic coves, and redwood forests, with breathtaking views of the Pacific Ocean. It is open every day.
Salt Point State Park is located about 19 miles north of Jenner on Coast Hwy. 1. The 6,000 acre park offers picnicking, hiking, camping and diving. It has beautiful cove beaches and rocky shorelines. While there are 6 miles of rugged coastline, what is unique is a section just south of Stump Beach that has very interesting sandstone formations along the shoreline. The sandstone ranges from very smooth to deeply eroded and pitted, and it ranges in color from almost white to black with other colors, especially blue, in places. It is a short walk to get to this area from the highway.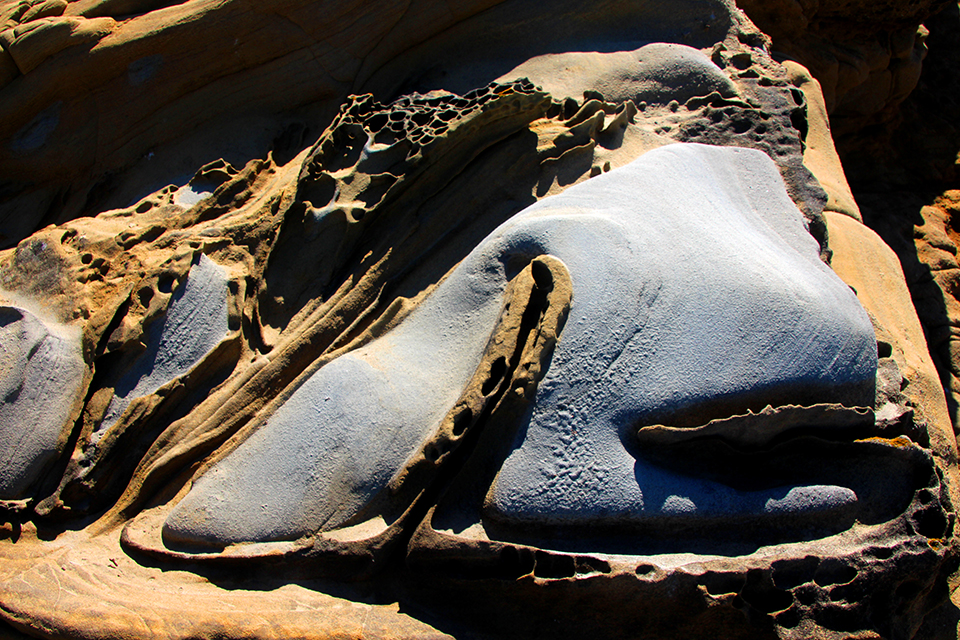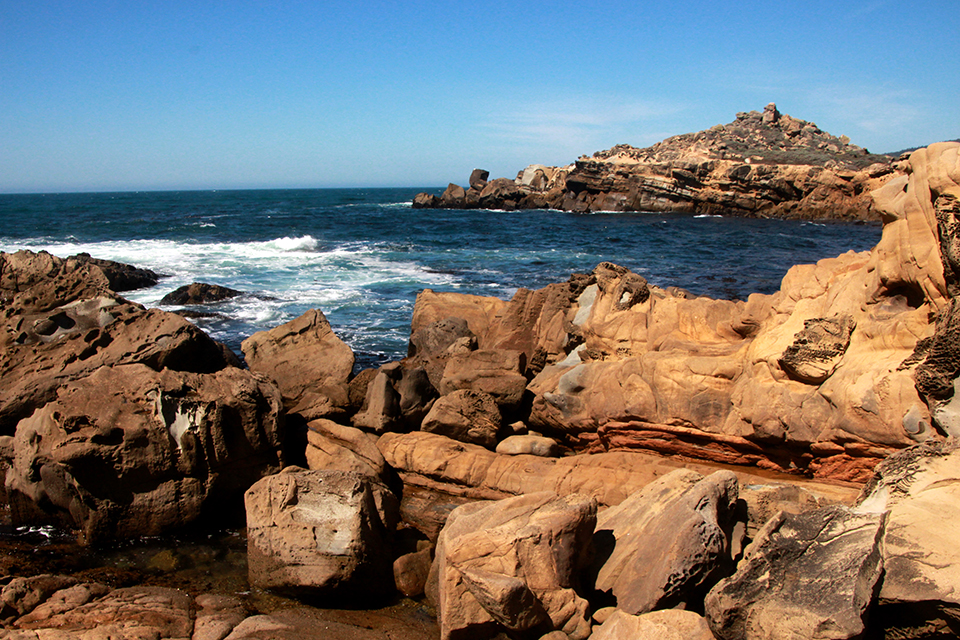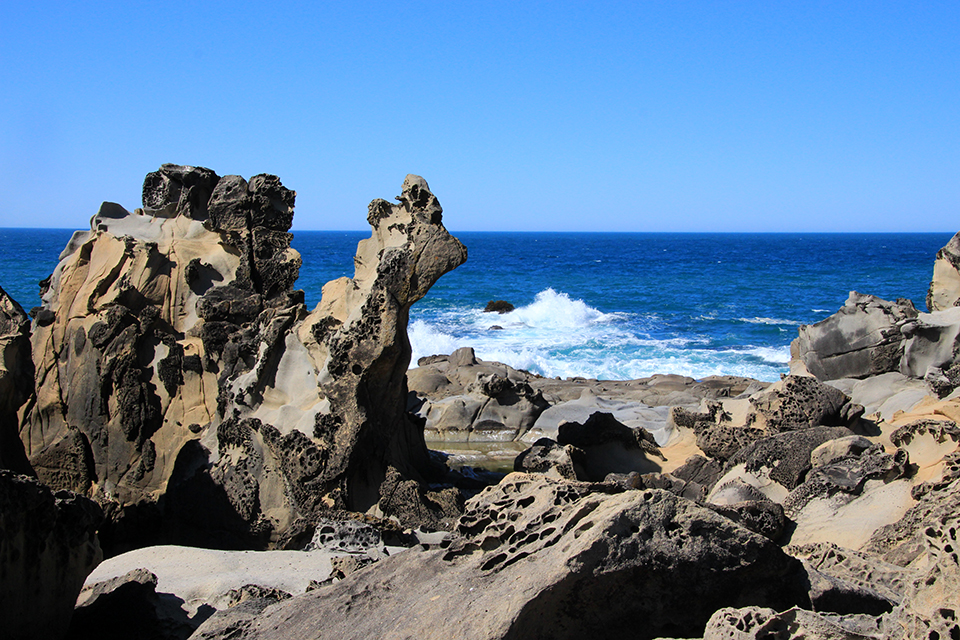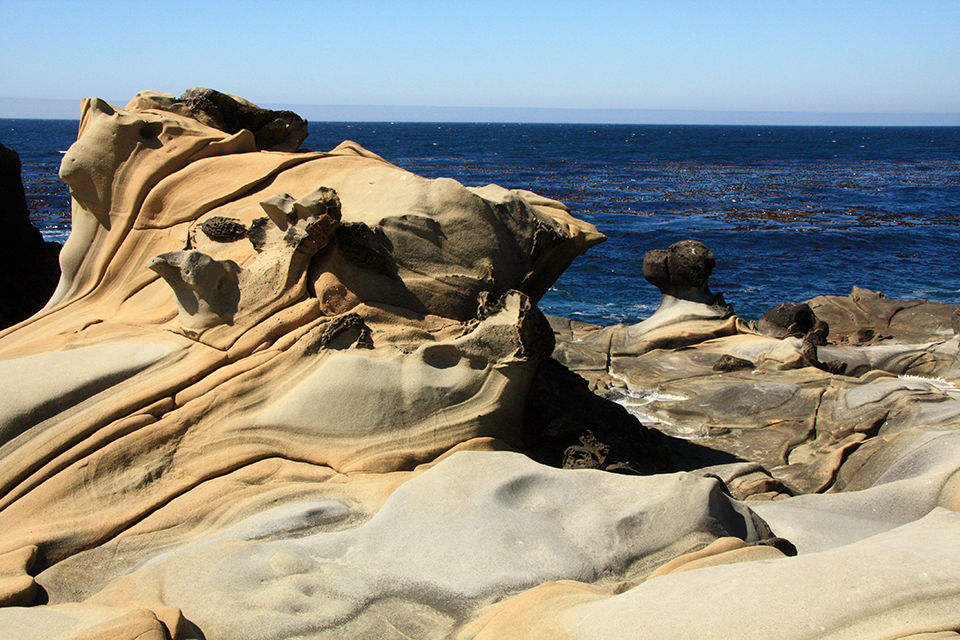 Armstrong Woods State Natural Reserve in Guerneville, CA. The serene, majestic beauty of this Grove is a living reminder of the magnificent primeval redwood forest that covered much of this area before logging operations began during the 19th century. Armstrong Woods preserves stately and magnificent Sequoia sempervirens, commonly known as the coast redwood. These trees stand together as a testament to the wonders of the natural world. The grove offers solace from the hustle and bustle of daily life, offering the onlooker great inspiration and a place for quiet reflection. It is rarely crowded.

Lake Sonoma/Warm Springs Recreation Area Nestled in the beautiful coastal foothills of Sonoma County, Lake Sonoma is surrounded by world famous vineyards and land that is rich in history. Created by the construction of Warm Springs Dam in 1983, the lake provides for flood control, irrigation and recreation. When full, the lake has a surface area of more than 2,700 acres and 50 miles of shoreline, forming the perfect setting for a wealth of recreational activities. On your way to Lake Sonoma through the beautiful Dry Creek Valley northwest of Healdsburg, you have a selection of up to 60 wineries that you can tour. For more informantion click on Dry Creek Valley Wineries
Sonoma County Regional Parks and Trail Systems Sonoma County has more than 50 regional parks and trail systems scattered throughout the county. Several are close to Rohnert Park and others are spread throughout the County including on the coast.
Petaluma Adobe State Historic Park is about 10 miles south of Rohnert Park. A visit to the Petaluma Adobe State Historic Park will bring you back to the largest privately owned adobe building in Northern California in the 1830-40's.
Jack London State Historic Park, comprised of 1400 acres, is the legacy of Jack London, one of America's most famous authors. The park offers historic buildings dating to the late 1870's, great scenic beauty and more than 20 miles of trails open to hikers, bikers and horseback riders. Historic buildings include the House of Happy Walls, the Wolf House Ruin, barns, the Cottage where Jack London lived and died and the famous "Pig Palace"
.
___________________________________________________
CULTURAL EVENTS:
The Charles M Schulz Museum
is a museum dedicated to the works of Charles M. Schulz, creator of the Peanuts comic strip. The museum is home to many of the original Peanuts strips, as well as other artwork by Schulz. Museum is open every day except Tuesday. Cost for seniors is $8.
The Pacific Coast Air Museum
displays a varied collection of over 30 American military, propeller, and jet aircraft. You'll find a five-acre field covered with authentic, well-cared-for aircraft. You can crawl under them, look inside wheel wells and bomb bays, peer into cockpits, and examine all the details. In all cases, they strive to restore and maintain these historic aircraft to represent them during their civilian or military career. The aircraft are primarily military, from the Korean War and Vietnam eras through the modern age. All are authentic. Many still have their original engines and all have complete or nearly complete cockpits. Several are equipped with authentic but inert ordnance.The focus on aviation history and the technology of flight makes the Pacific Coast Air Museum a great educational destination. Closed Monday and Tuesday. Cost is $7 for 65 and older.


Luther Burbank Home and Gardens This Registered National, State & City Historic Landmark is a unique urban garden located at the corner of Santa Rosa and Sonoma Avenues in Santa Rosa, California. The Carriage House Museum & Gift Shop is open and walk-in Docent-led tours are available April-October. The grounds are open daily from 8:00 a.m. to dusk year-round for self-guided tours (free) and reserved Group and Children's Tours.

The Museum of Sonoma County.
The mission of the the Museum of Sonoma County is to engage and inspire our diverse community with art and history exhibitions, collections, and public programs that are inclusive, educational, and relevant. The museam has permanent art exhibits as well as changing exhibits. See website for information on exhibits. Entrance fee for seniors is $7.
Luther Burbank Center for the Arts
presents various types of entertainment. Go to their website for more information.
___________________________________________________
CASINOS:
The Graton Resort and Casino is nearby in Rohnert Park. They have non-smoking sections.
The River Rock Casino is in the Alexander Valley north of Healdsburg. It overlooks a valley of vineyards.
___________________________________________________
Note: All photos taken by SCARE Board Member, Phyris Tobler